Moving to Mexico is guaranteed to be a vibrant learning adventure for kids as they soak up a new language, culture and a way of life, teaching them life-long lessons they would never learn in a classroom back home.
Picking a school that suits your child and your budget is always a challenge but there's a broad range of options around for kids from kindergarten to high school – from Sayulita's Costa Verde to Vallarta's Harkness Institute and American School.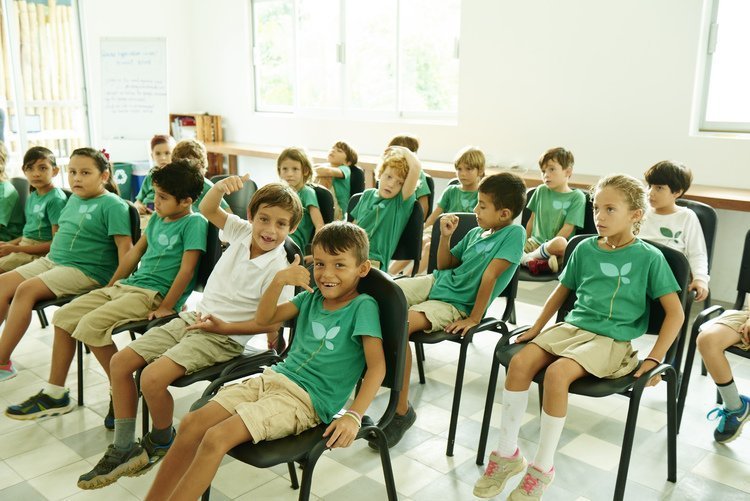 Learning Spanish is high on the wish list for parents bringing kids to Mexico and most private schools in the area are bilingual, with many offering additional language classes for new arrivals.
Kids might start absorbing Spanish in the playground and classroom from day one, but as everyone learns at a different pace and it might take a couple of years for them to really master the language.
Nearly all schools in Mexico follow the national curriculum, known as SEP, which can be fairly rigid, but most good private schools also supplement this with their own programmes.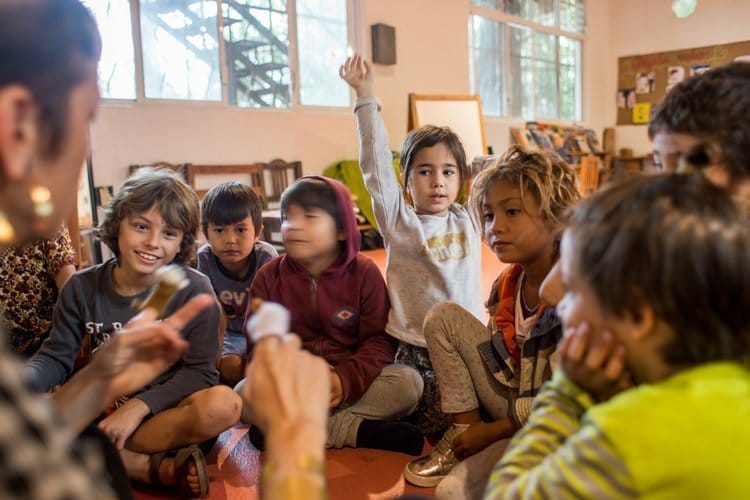 Home-schooling is popular with families who spend a lot of time on the road. Some opt for private tutors (HYPERLINK) to teach their kids rather than test the limits of their own patience.
Here's our pick of the most popular schools:
COSTA VERDE INTERNATIONAL SCHOOL, Sayulita:
http://www.colegiocostaverde.com
Founded 10 years ago by a group of parents who wanted a local bilingual school for their kids in Sayulita, Costa Verde aims to offer a holistic education to its mix of Mexican and expat pupils.
Offering classes from pre-school through to middle school, Costa Verde has a strong community focus and provides scholarships to around 40 percent of its pupils who mainly come from local families.
The school prides itself on its environmental focus and classes frequently go outdoors to study the local jungle or beach. Extracurricular activities include surfing, paddle boarding and salsa.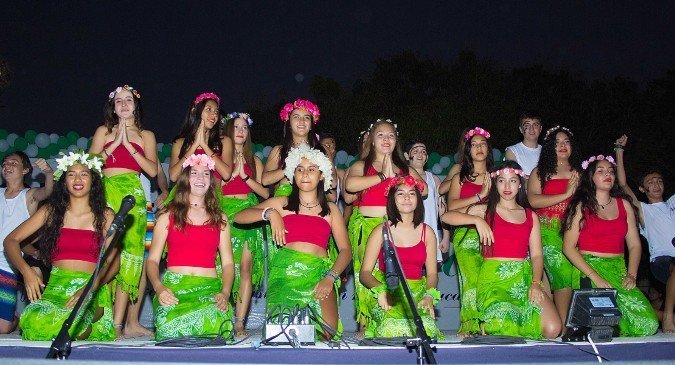 Class sizes are small and each grade has a Spanish and an English-speaking teacher, many of which come from the United States and Canada.
Grades: Preschool to 9th grade.
Fees: MXN$6,600 monthly fee, MXN$15,000 registration.
AMERICAN SCHOOL OF PUERTO VALLARTA:
Set up over 30 years ago, the school offers a U.S.-styled bilingual, education from preschool through to 12th grade.
Around 30 percent of pupils come from the United States or Canada and parents say children who return to the the United States and Canada have no problem slotting back in.
Its large campus near Puerto Vallarta airport has ample sports facilities including running track and soccer fields, along with a wide choice of extracurricular activities such as chess, music and arts.
Most graduates secure places at universities with alumni winning places at schools including Brown, New York, Arizona and San Diego University.
Grades: Preschool to 12th grade.
Cost: Ranges from MXN$7,500 to MXN$15,000. Inscription: MXN$20,000-MXN$30,000.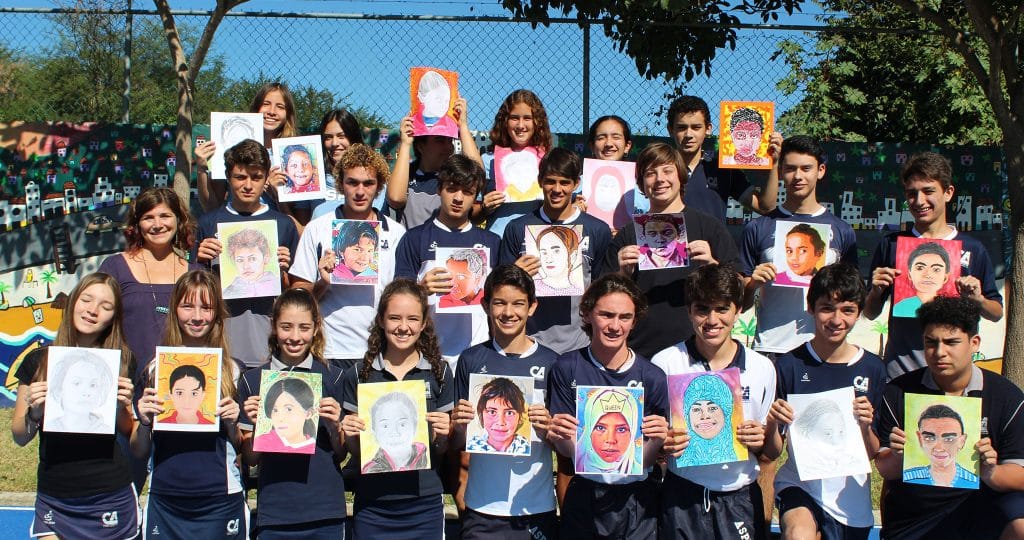 COLEGIO BUCERIAS, Bucerias:
Set up 25 years ago, the family-run school in Bucerias aims to give children a bilingual Spanish/English education and has a strong focus on discipline and structured learning.
With only a handful of American, Canadian and European children at the school, it offers specialized Spanish classes for children who need to improve their language skills. It also offers French and German.
The school teaches from kindergarten through to high school and has an average of 20 children per class at its spacious campus, which has volleyball courts and soccer pitches.
Grades: Preschool to 12th Grade
Cost: MXN$5,250 pesos per month, plus MXN$6,200 annual inscription.
HARKNESS INSTITUTE, Nuevo Vallarta:
https://www.harknessinstitute.com/
Based in Nuevo Vallarta, the bilingual Harkness Institute accepts only a small number of pupils a year for its high school-only program it teaches using university-style conference learning techniques.
This style encourages critical thinking and strong presentation skills, according to Harkness, which says its pupils attain SATS scores above the U.S. average.
Most Harkness graduates secure places at universities in Mexico, the United States and Europe.
Many win scholarships and pupils have gone to universities including Cornell and the University of New Mexico, UNAM in Mexico City and others in Spain, France and the UK.
Grades: 10, 11, 12.
Cost: MXN$8,000 monthly fee.
ESCUELA DEL MUNDO, San Pancho:
https://www.escueladelmundo.org/
Using Montessori and Waldorf teaching techniques, San Pancho's Escuela del Mundo caters to children from preschool through to grade 12 and is split in to three different classes according to age.
Offering a more alternative education, the school prides itself on its arts, community and environmental focus and ensure its classrooms are full of stimulating materials.
Encouraging imaginative play, the school ensures much much of the time is spent outdoors and children take part in beach clean ups and nature projects.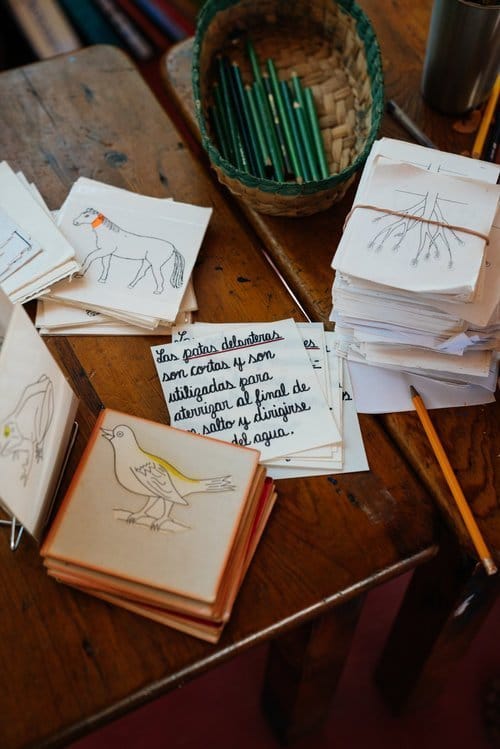 Grades: Pre-school to 12th grade.
Cost: TBC
PRIVATE TUTORS:
Arturo Mendoza, maths and science in Spanish only.
Tel: +521.322.728.9306
Spanglish Sayulita, Spanish classes
Tel: +521.55.2716.5932