Another in our series of Day Trips, herein we feature the La Cruz Sunday Market. Arguably the coolest and most unique market in Riviera Nayarit. https://www.lacruzmarket.com
As you may well be aware Riviera Nayarit's weekly market circuit adds so much charm to each community. Between November – April, there's almost certainly a market available to attend regardless of the timing of your stay. Most mercado's are seasonal commencing annual operations at the beginning of November with each market repeating weekly on the same day. Hours of operation range from 10:AM to 2:PM. Some open earlier and some close by 1:PM, so be sure to do some added research before attending your chosen market. Most of them wind up their season at some point in April.
While each market varies greatly in size and sample of artisans, they each have their own character. One of the largest markets, and in our opinion, one *not* to be missed is the La Cruz Sunday Market. La Cruz is growing rapidly and getting a glimpse of this fantastic little town before it changes too much is well worth the experience.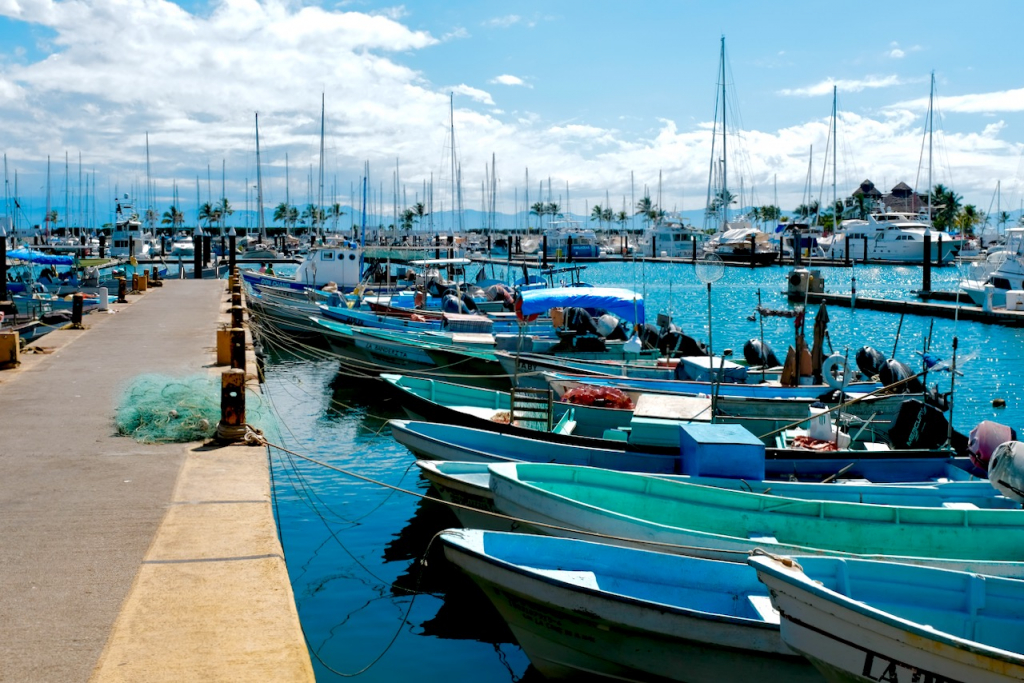 A couple of easy options exist getting from Sayulita to La Cruz. The most obvious is a Taxi. You can often find one near the Bus terminal on Revolucion, but the best place to get a cab is in Sayulita's Plaza at the center of town. A taxi will cost 300 to 400 pesos depending on the size of your group. Just be sure to clarify the fare with the Taxi coordinator before hopping in.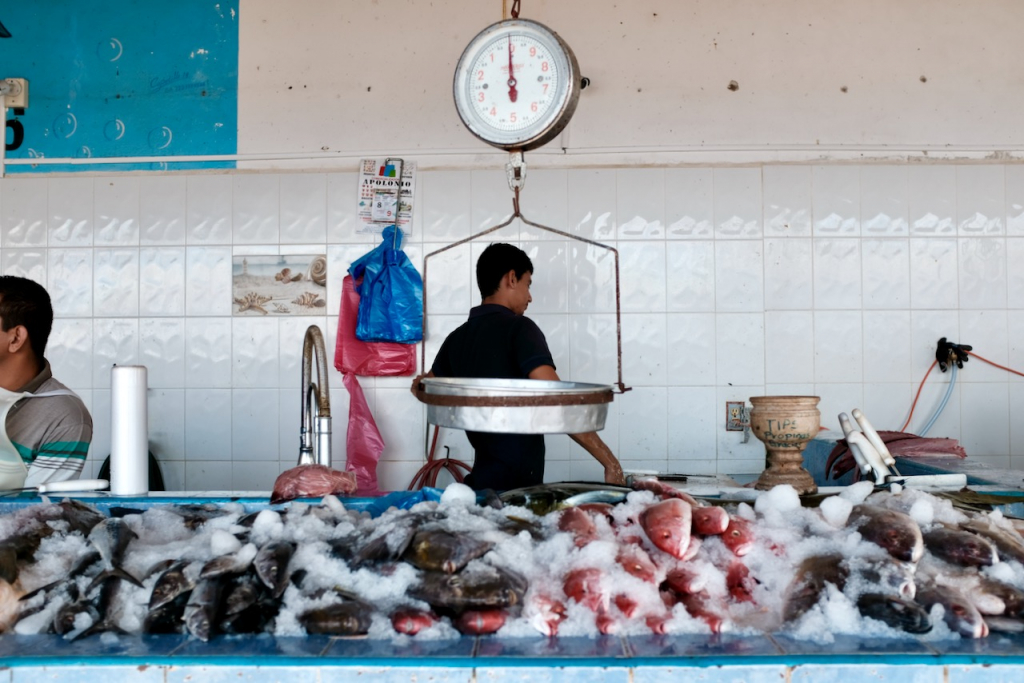 The more adventurous, and least expensive option, is to take the bus. Head to Sayulita's main bus terminal on Revolucion found here. A bus to Bucerias is 25 pesos. However, NOTE: You do not take the bus all the way to Bucerias. You need to get off the bus as soon as you exit the jungle just before the overpass. If you pass The Federales station, you've gone too far. But that's ok. Hollar at the bus driver or hit the stop button and get off here. Then walk along the 200 toward La Cruz. At the first Pemex station on your right you can hail another bus or a Colectivo. Colectivos (12-15 passenger vans) are available in most towns and are the least expensive mode of transportation. From here it should cost 8 pesos to get to La Cruz. It's barely a 2-3 minute drive.
If you don't want to take another bus or Colectivo, you can walk to the market in about 10 minutes.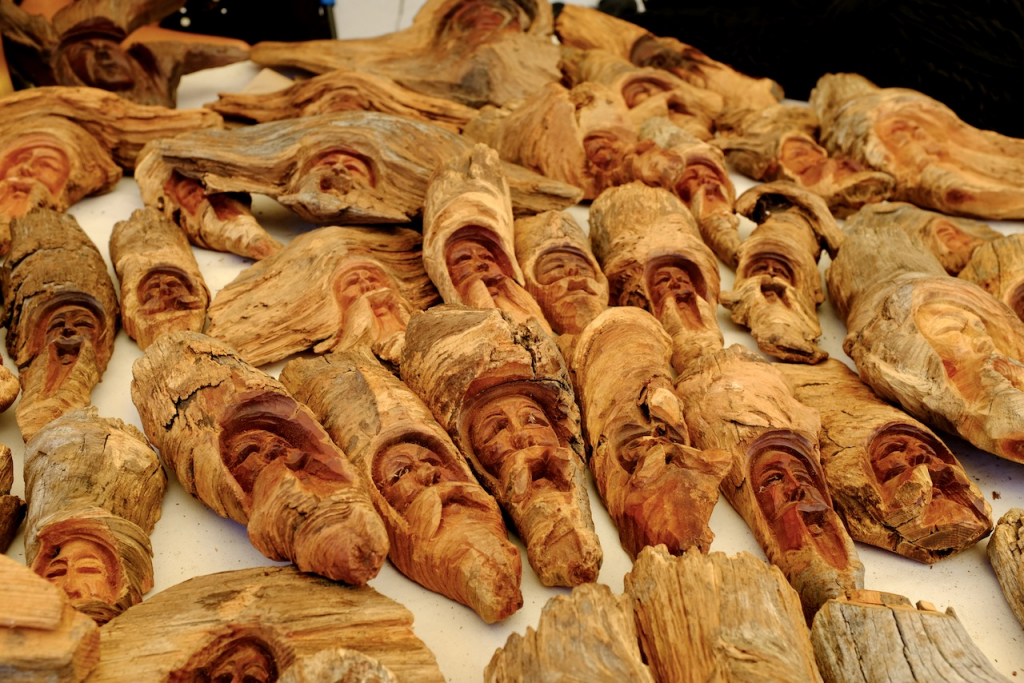 You can get down to the market 2 different ways. The first will take you down Atun to the main marina entrance near Oso's Restaurant and Mercado del Mar. For this option, get off at Calle Pina. There is an Oxxo right on the corner. Cross the highway 200 *carefully* and you'll be on Atun. Walk all the way down Atun. It banks left and turns into Albatros. Follow this down for a short walk and you'll see the marina down on your right. The second option is just a bit further down the 200 and you'll get off near the main taxi stand on Av de la Langosta. Walk down here, past the round-about toward La Cruz's plaza and the Marina's gated entrance. Not to worry, you can walk right by here and into the market.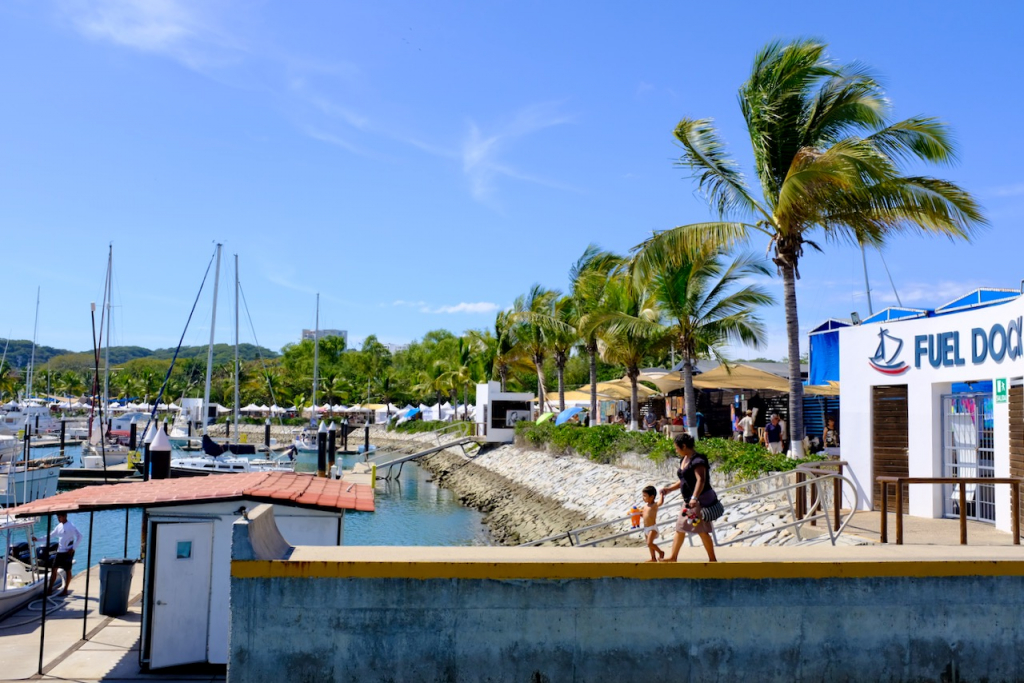 As recently as a year ago, the market didn't extend this far. The market actually ended just past the Mercado del Mar and didn't extend past the boat works yard. Originally, there were vendors on both sides of the La Cruz Malecon making for a very congested, borderline dysfunctional, flow of pedestrians. Vendors initially resisted, but the best decision the La Cruz Market organizers made was to extend the vendors along the entire length of the malecon toward the plaza. Now there are vendor's only on one side of the seawall, spreading them out considerably and, really adding to the whole market experience. There's *a lot* of ground to cover so wear comfortable footwear, have your water and sunscreen on hand, and be prepared to enjoy this overall marina market vibe.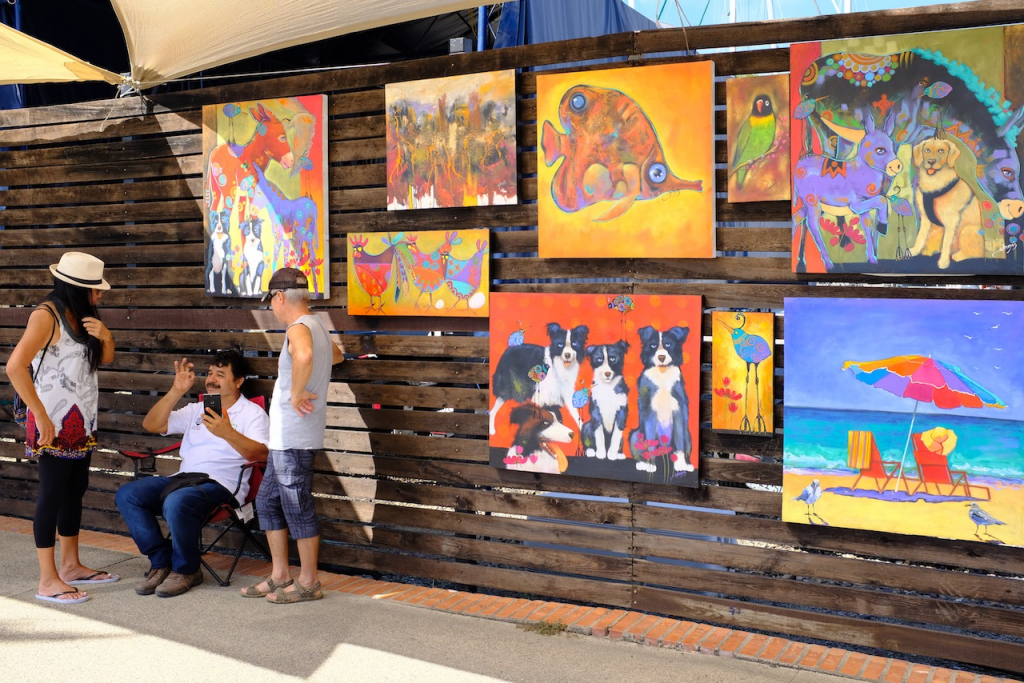 The best way to tackle the La Cruz Sunday Market is by splitting it into morning / afternoon segments. In the morning you'll focus on the Eastern section of the market centered around the Mercado del Mar. In the afternoon head West along an artwalk of sorts toward La Cruz's main plaza. In the morning grab a freshly roasted coffee from one of the many artisanal roasters and take your time.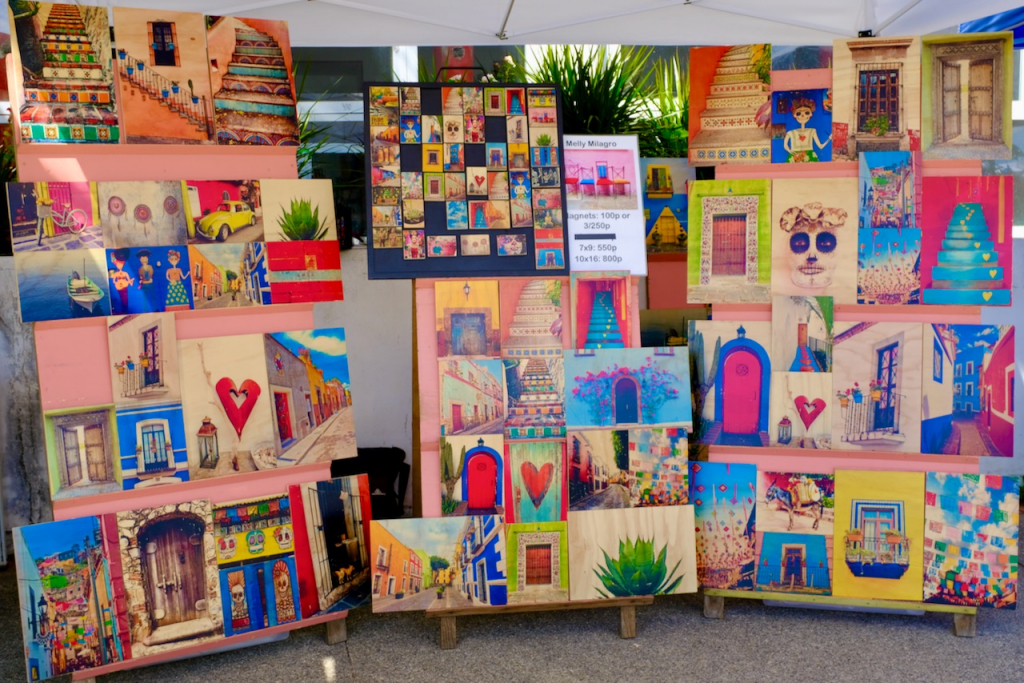 For the most authenticity, plan on doing lunch at the spit. This narrow piece of the marina extends to the marina's mouth where you'll find an awesome array of food fenders complete with postres, pastries, fresh bread and agua fresca. For one of the best stands, look for the black and white banner – MIXIOTE * MACHETES. The options are endless – Beef, El Pastor, Pollo, Chorizo, and plenty of vegetarian options. If you're screaming for authenticity, try the Tripa with grilled Nopales.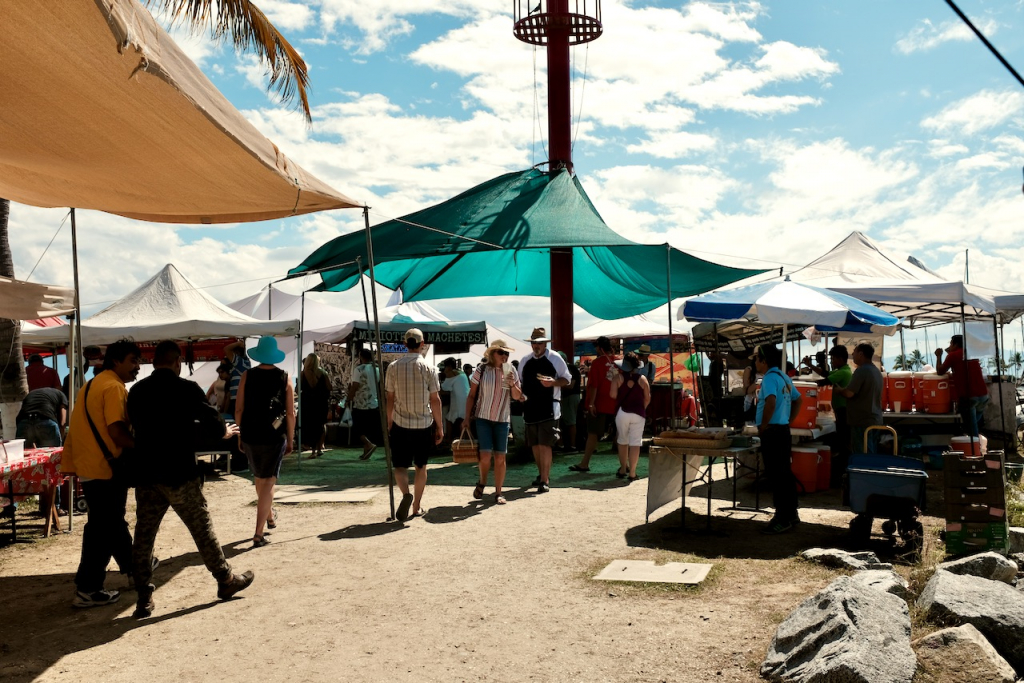 For a more traditional, sit down lunch, try Oso's Restaurant. The food is excellent and they usually have live entertainment on Sundays.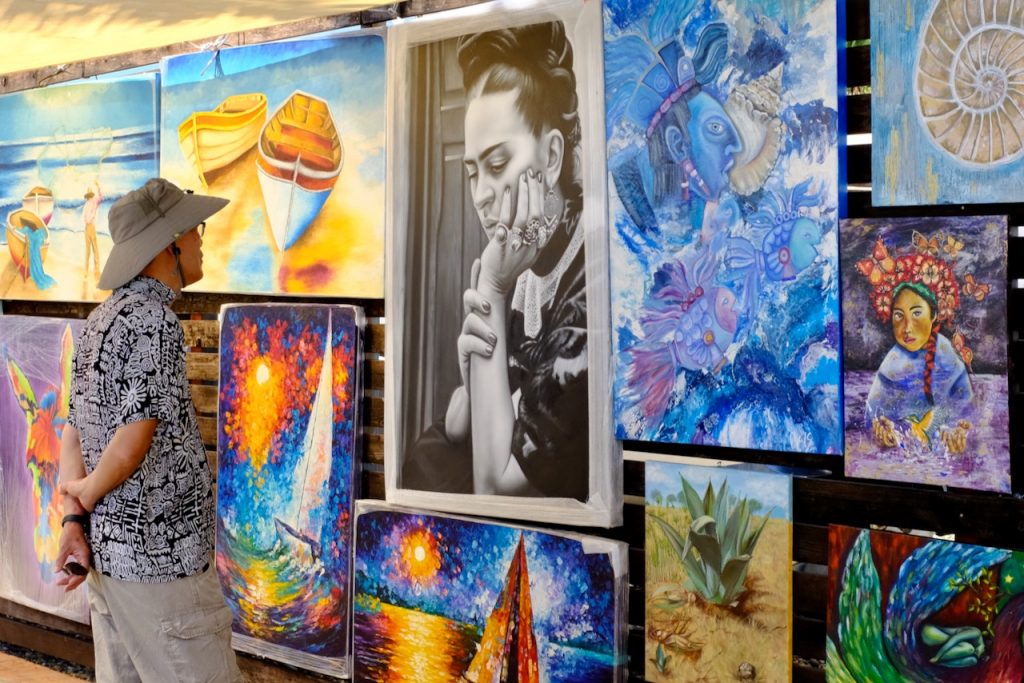 Farther out, but well worth the walk, head on over to the La Cruz Yacht Club. Upstairs you'll find 2 fantastic dining options with stellar views of the marina and surrounding Bahia de Banderas. La Peska Seafood and Fascati Ristorante are both excellent. These are normally better dinner options however, so check their hours of operation before walking all the way over there.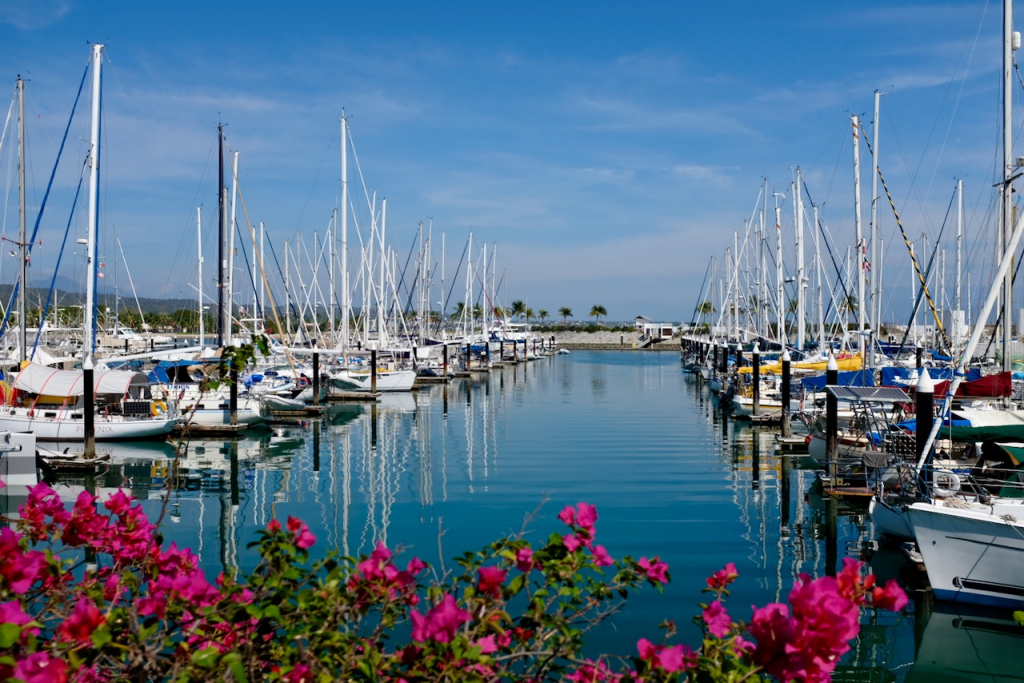 To cap off a great market experience, head over to La Cruz's Plaza and reward yourself with a few cold Pacifico's at the Green Tomate. Starting early afternoon on Sundays they have live music upstairs. It's loud, but the band rocks and the beers are cold and it makes for a really fun all around Vibe.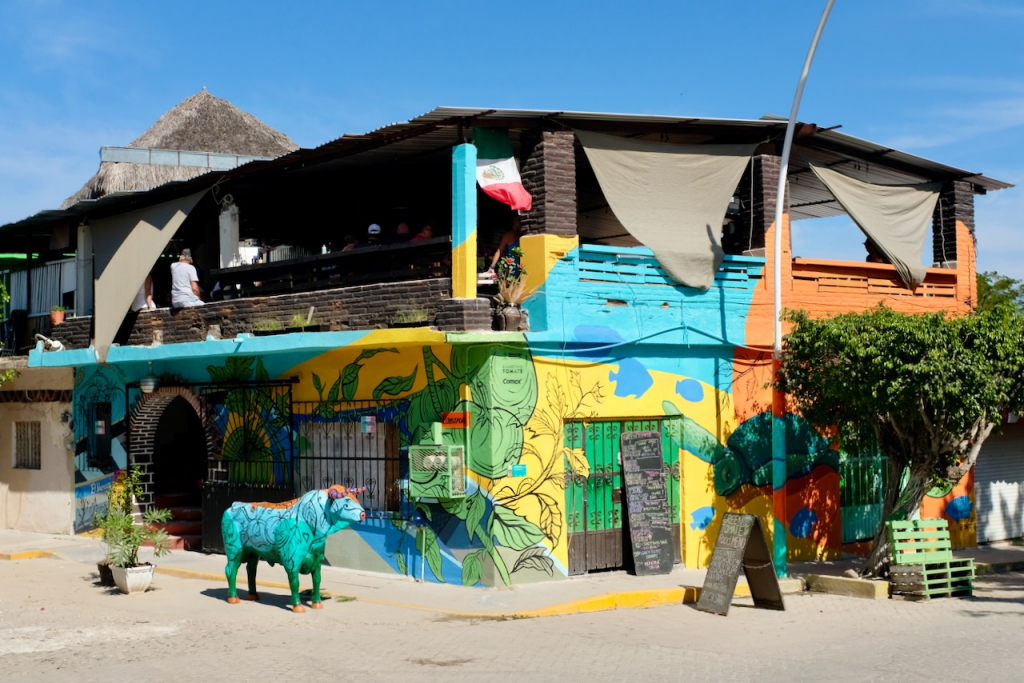 If you still have some energy, wander the streets of La Cruz. They're mellow, not congested, safe, and oozing with authenticity. Then, your best way out of town is to simply head back up Av de la Langosta to the main taxi stand to hail a return cab. There will also be a steady stream of taxi's leaving the main marina roundabout at Mercado del Mar.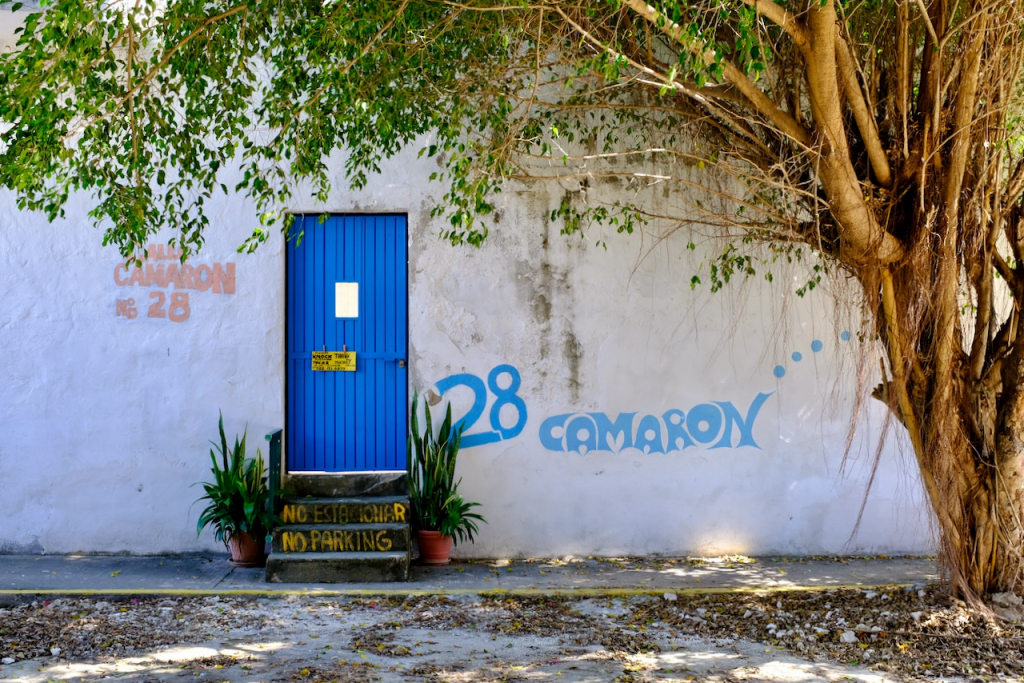 Finally, La Cruz is growing rapidly. There are some beautiful condominium developments in Tabachin, Formentera, and soon to break ground in one of the best locations directly above the marina will be Canuva Lux. Contact us directly for more information on any property options in or around La Cruz. Pacifico Property has a dedicated agent who has called La Cruz home for the past 5 years and knows everything you'll want to know about owning in La Cruz.