So often we have vacationing and buying clients requesting information on something unique and authentic to do here in The Riviera Nayarit. The inquiries are frequent enough that it compelled us to feature a 'Day Trips' series on Vibe.
Recently, a friend was visiting. A frequent visitor to Sayulita and San Pancho, we were faced with doing something different. Almost too restless to sit on a beach all day, we decided to rent a vehicle and go somewhere interesting. Question was, where?
First, rent a car. Budget, here in Sayulita, is a great choice. Check with your credit card provider from Can or the US first as many of them will cover your collision / lost damage insurance, *but not* third party liability. You can buy 3rd party separately, or for $20 – $30 per day you can buy the agency's full, zero deductible policy for added peace of mind. We opted for something a bit more fun – a Jeep. Mex Rent a Car had the best rates and nicest vehicles. However their closest location to rent from was PVR – Puerto Vallarta Airport.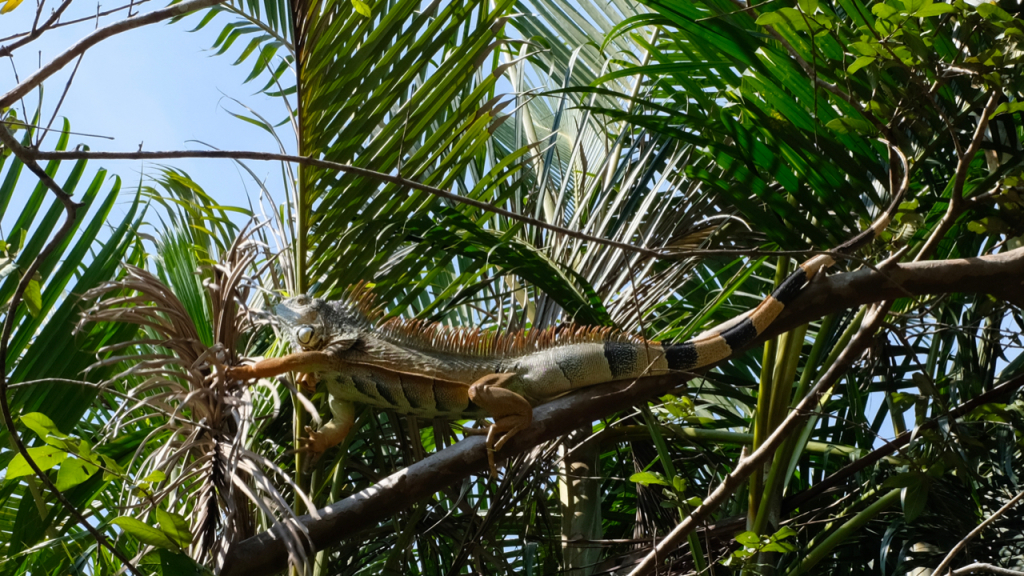 Armed with fresh coffee and croissants from Casa Gourmet, we took the top off the Jeep and hit the 200 jungle road and headed south, still uncertain of our destination. The morning air so fresh and the jungle scents so alive at pre-dawn. By Bucerias the sun was just cresting the Sierra Madre's, the coffee had kicked in and Boca was becoming the clearer destination of choice.
Boca de Tomatlan, or simply "Boca", meaning mouth, but not just mouth of this river, more like the mouth of Bahia de Banderas, is a quaint little fishing village. About 2 hours drive from Sayulita, get an early start to avoid PV traffic, and take the Tunnel road that winds north of the city, literally carving through parts of the mountain and bringing you out in Old Town. From there keep winding south enjoying absolutely stunning vistas of Bahia, Los Arcos, Mismaloya and majestic homes and resorts along the way.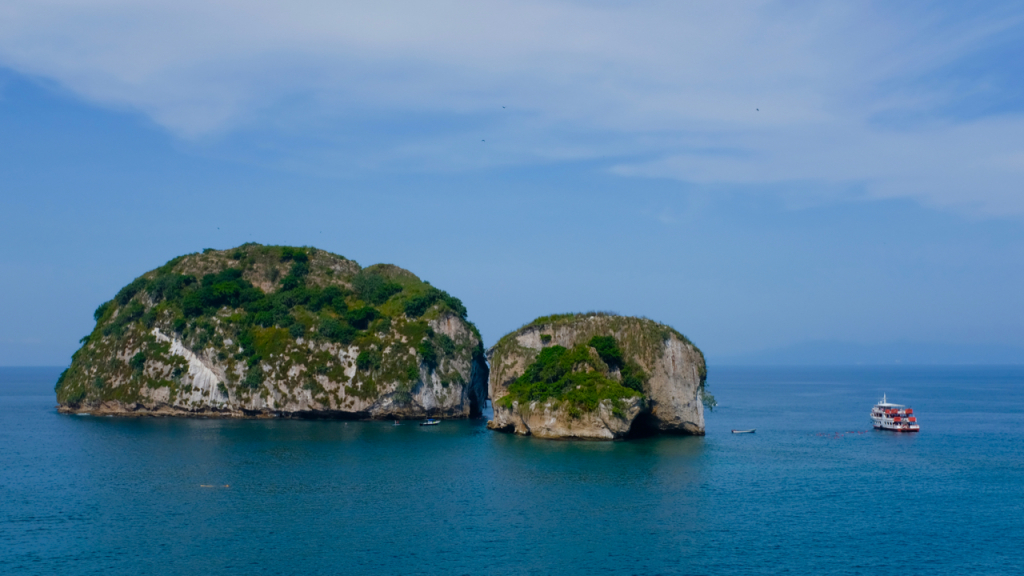 Once in Boca, you'll find a quaint village with recently cobbled roads and a relatively new Malecon – very short by Puerto Vallarta or La Paz standards. But a funky little Malecon nonetheless, where pangas wait to shuttle visitors to nearby Yelapa and back.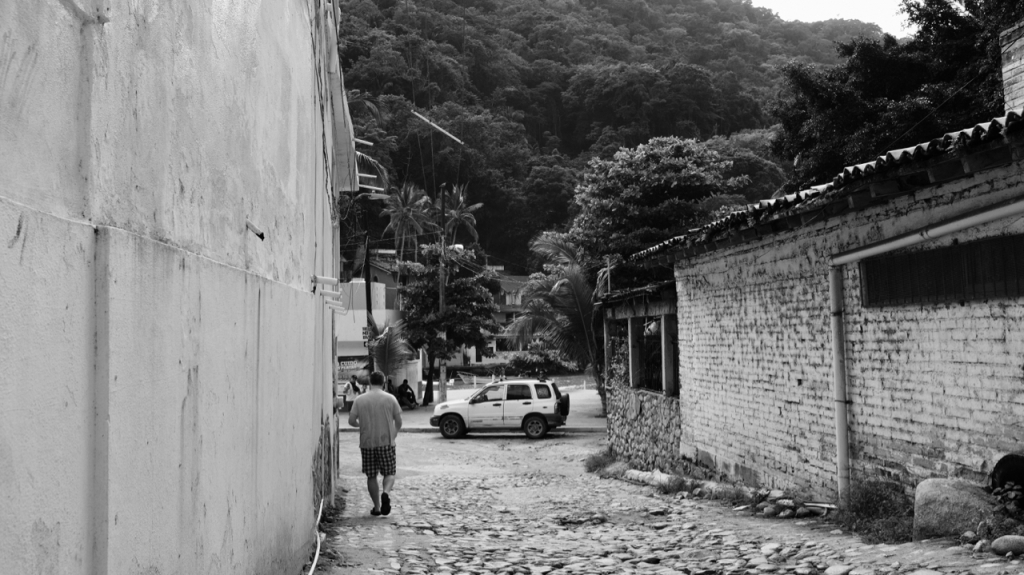 Small and a totally cool vibe, it won't take you long to explore Boca. Soon enough you'll find yourself unwinding with a Pacifico or Margarita at a little beach hut over lunch, watching panga's come and go.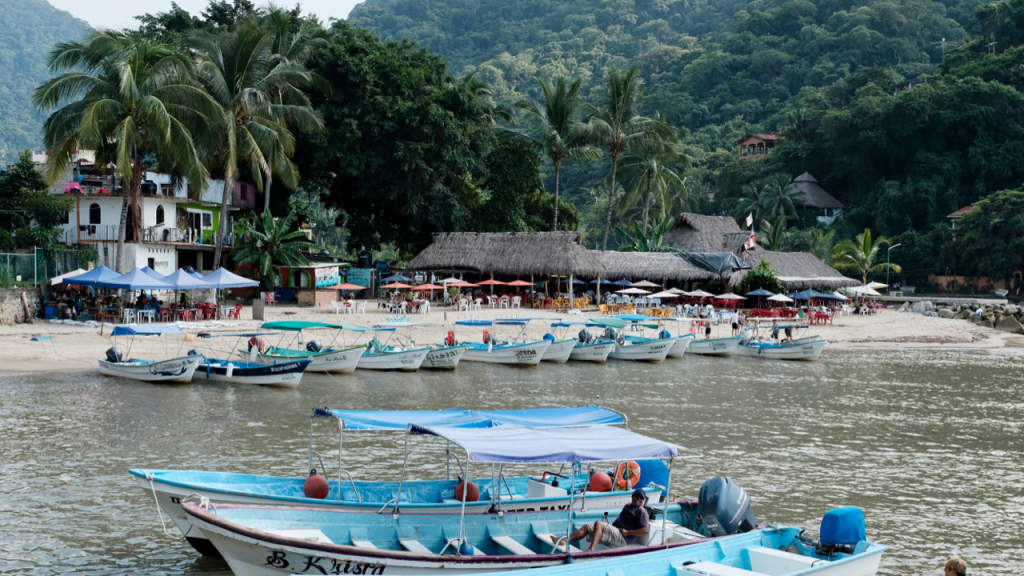 For a more adventurous day, follow the rustic 'Bridge' across the river and into the jungle. A well worn path will lead the way up and over the bluff, through lush jungle and down into Colomitos Cove. This makes for about a 45min hike and a most rewarding one at that. The water is crystal clear and so refreshing.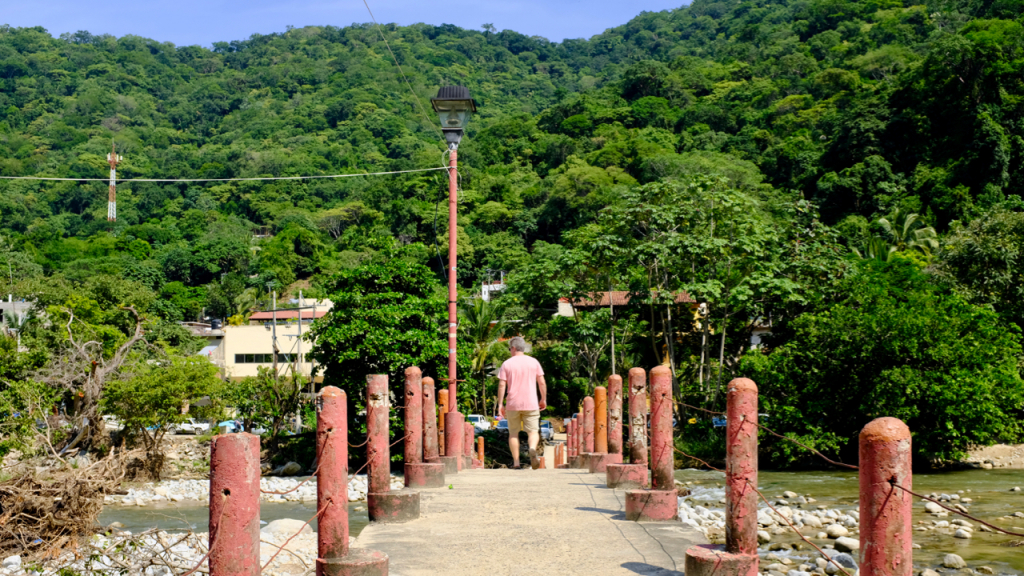 Here, you'll also find The Ocean Grill. Perched on the side of the bluff, is one of the finest restaurants in the area. It can be busy, and while it states "walk ins welcome" if you anticipate going there, be sure to make a reservation. We were almost turned away, but we were fine just sitting at the bar, which we actually preferred as it hung out over the water. Simply magical! The food is is pricey, but worth every last peso. Delicious!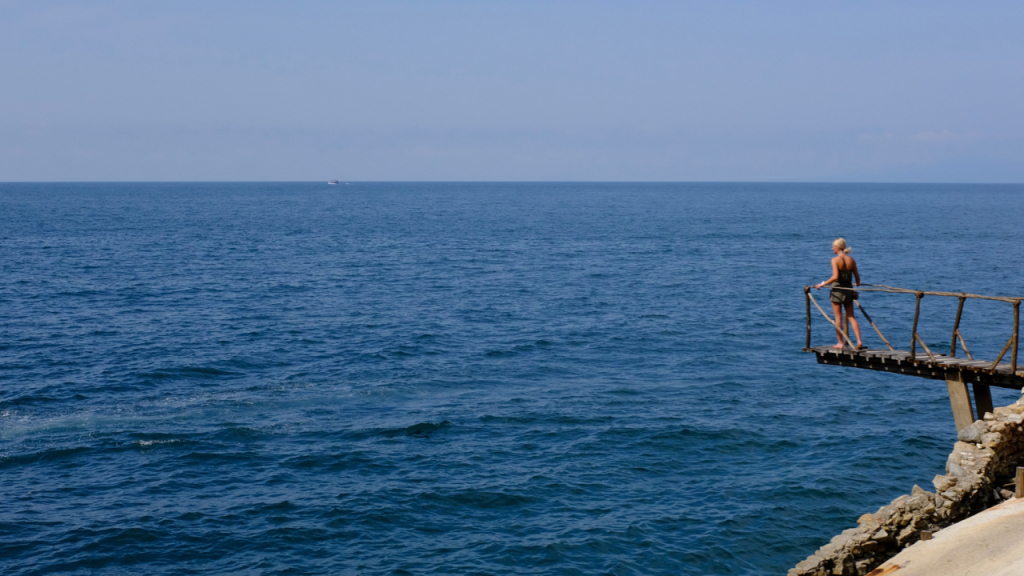 After about 3 of the mellowest hours one could experience, we dove off their pier to cool off. Jumped into their panga. Tipped the Captain about 50 pesos and just like that we were back in Boca, loaded in the Jeep and driving back to Sayulita, fully charged by the totally unexpected experience that was Boca. Do it. It will not disappoint.